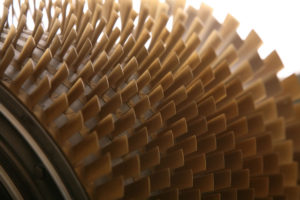 As a market-leading independent service provider, Power Services Group is focused on delivering value-based maintenance solutions.
We provide comprehensive maintenance, service and overhaul support for a wide range of gas turbines used in the power generation, oil & gas and industrial markets.
From single engine owners to multi-brand fleet operators, Power Services Group ensures that owners and operators of gas turbines receive high-quality, innovative and cost-effective solutions that are tailored to the needs of their individual operational goals.
We offer expert field services for borescope inspections, planned and unplanned maintenance, unit troubleshooting, and generator support. Our supply chain partners provide advanced technology component repair service and capital part manufacturing solutions.
OEM models serviced by Power Services Group
| | |
| --- | --- |
| OEM | Gas Turbine Type |
| General Electric | Frame 3, 5, 6, 7 |
| Westinghouse | W251B, W301G |
| Alstom | GT8, GT11 |