Power Services Group provides turnkey outage services for fossil and nuclear steam turbines ranging from 1MW to 1,300MW for all major OEMs. Our flexible and cost-effective steam turbine solutions can help operators reduce equipment downtime and extend the life of steam turbine components.
Steam Turbine Inspections – Field Services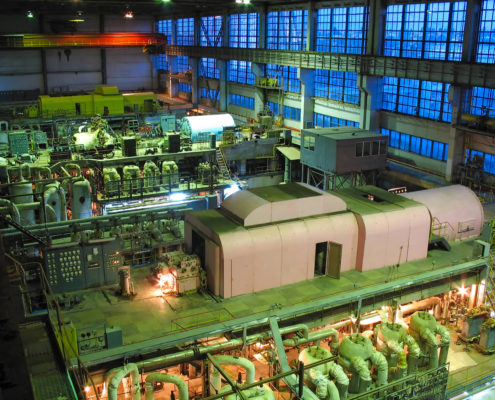 Power Service Group's extensive steam turbine inspection experience covers heavy industrial gas turbines, wind and steam turbines, pumps, compressors, reciprocating machinery, and all ancillary equipment.
Wherever you are, whatever your industry, our global field service network responds to your needs 24/7.  We aim to minimize downtime and improve plant performance.
Outage management & major overhaul

Routine inspection & repairs

Borescope inspection

Removal, installation & commissioning of mechanical equipment

Fault finding & controls diagnostics

On site machining & balancing

Optical & laser alignment

Heavy rigging & transportation

Generator Testing and Repair
Steam Turbine Repairs – Field Machining
Shaft Repair (with & without rotation)

Journal Machining

Vertical/Tapered Shaft Repair

Collector Ring Machining

Thrust Runner Repair

Fan Shaft Restoration

Turbine Case/Shell Repairs

Shell Welding & Machining

Diaphragm Pocket Repairs

Ledge Pocket Machining

Horizontal Joint Repair
Valve Chest Management

Feed Pump Barrel Restoration & Repairs

Stud Extraction & Stud Hole Repairs

Drilling, Tapping, and Single Point Threading

Boring & Line Boring

Coupling Stud Hole Boring

Flange Facing (Round & Elliptical)

State-of-the-art Welding Systems