During the spring outage season Power Services Group was contacted by an Industrial Steam Turbine Owner in the Midwest with the intent to purchase a new diaphragm assembly (upper and lower halves). The customer was advised by the OEM that their existing diaphragm assembly was beyond economical repair. The lead time and price provided by the OEM to manufacture a new diaphragm assembly would have put the customer over budget and beyond the allotted schedule for their planned outage in progress.
In response to the customer purchase inquiry, we requested photos of the damaged areas of the existing diaphragm. After a detailed review we informed the customer that the existing diaphragm assembly could be repaired at a reasonable price and schedule.
After the customer reviewed our detailed repair plan and schedule, they accepted the proposal and personally delivered the diaphragm assembly to our Midwest Repair Center of Excellence located in Pevely, Missouri.
After incoming inspection, our technicians executed a major weld repair of the admission and exhaust side inner and outer setback faces of both diaphragm halves. Upon completion, final dimensional inspections were performed. After thorough quality verification, the diaphragm assembly was expedited back to the customer's facility, successfully installed, and returned to service.
The total schedule for all work completed – from receipt of initial phone call to a fully-repaired, delivered diaphragm assembly – was 11 days. This timeline was not considered possible by the customer when they initiated that first call.
PSG provided the customer an alternative, attractive solution they thought was unattainable. The diaphragm assembly was restored, instead of replaced, at much lower cost than a new diaphragm assembly. Even more importantly, extensive repairs were completed within 11 days of initial contact, versus the long lead time of new component manufacturing. PSG saved the customer significant downtime and associated lost production revenue. We are proud to have a satisfied customer we were able to help through an extremely difficult situation.
"As Found" Photos:
Exhaust-Side Erosion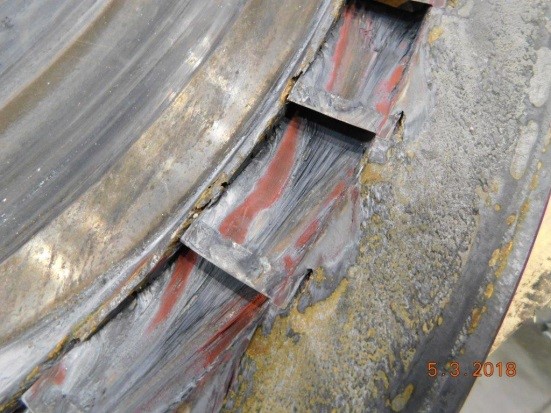 Admission-Side Erosion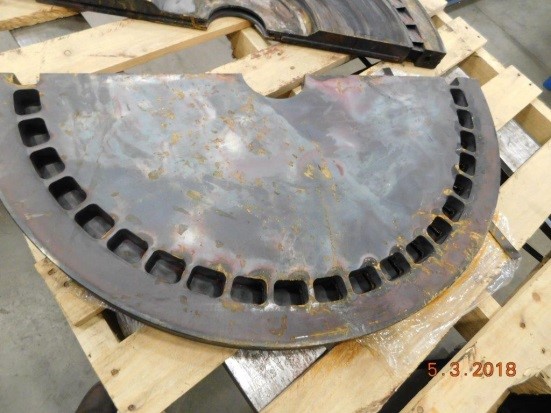 "As Left" Photos:
Admission Side Final Machined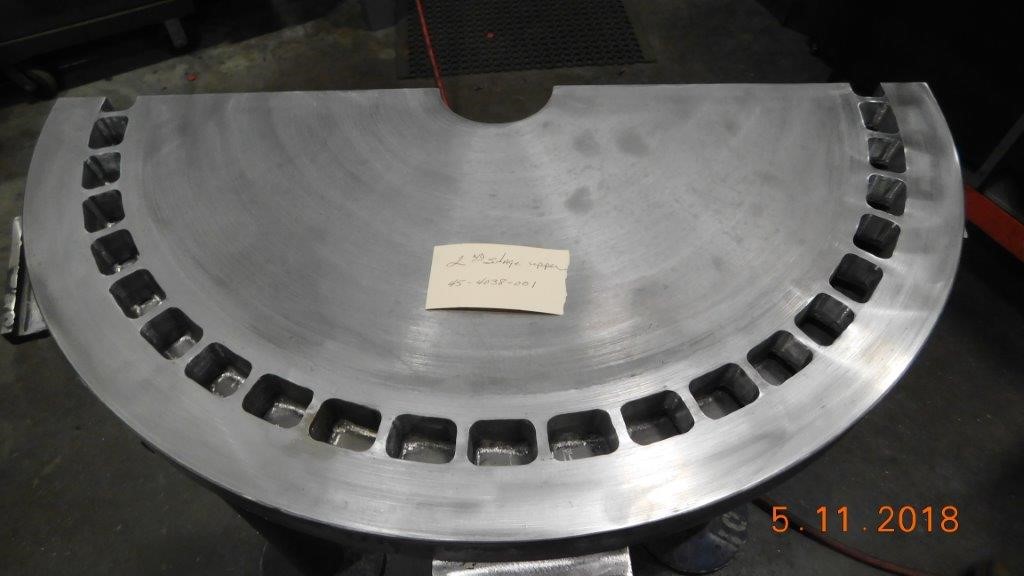 Exhaust Side Final Machined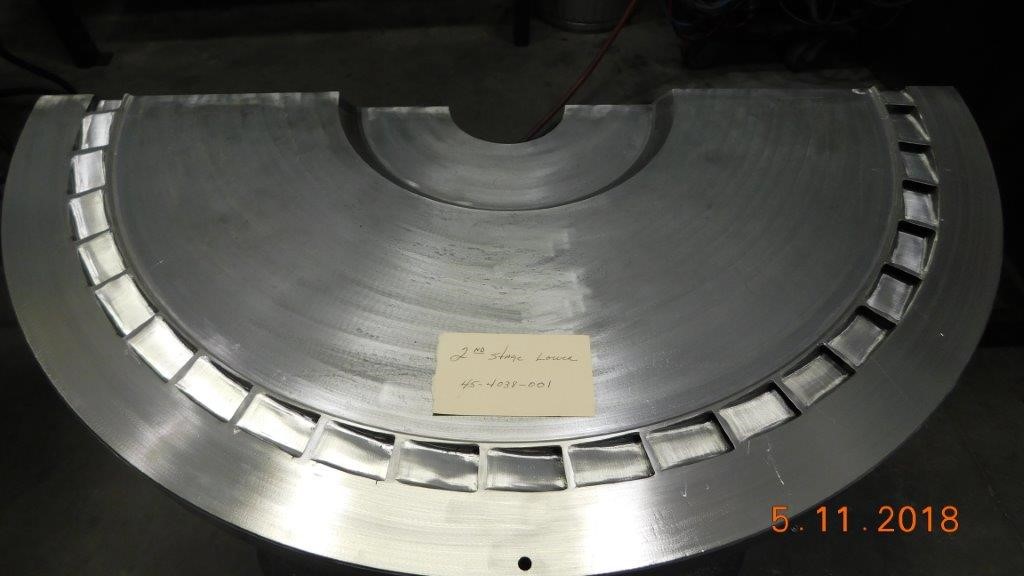 Horizontal Joint Final Machined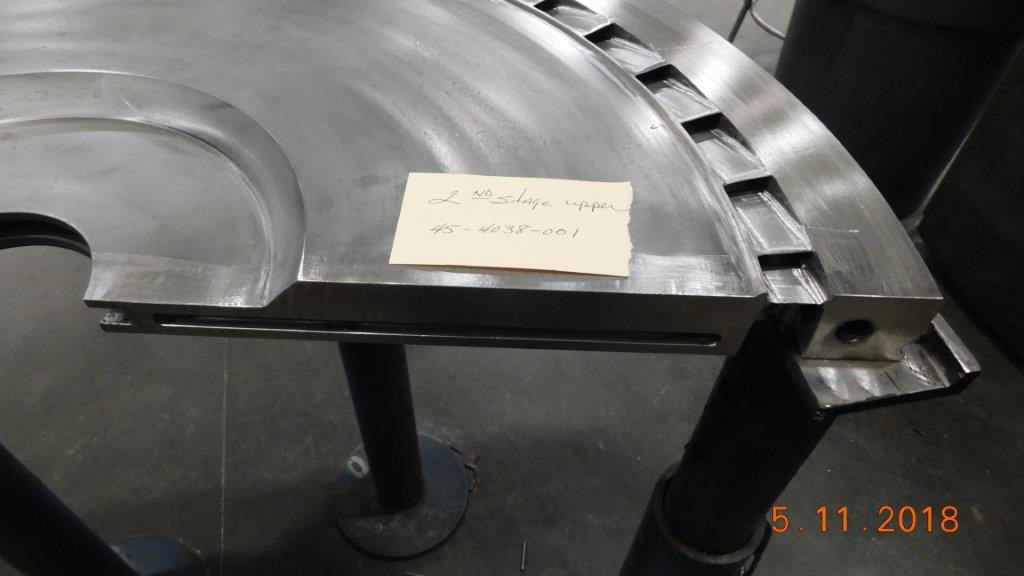 Horizontal Joint Final Machined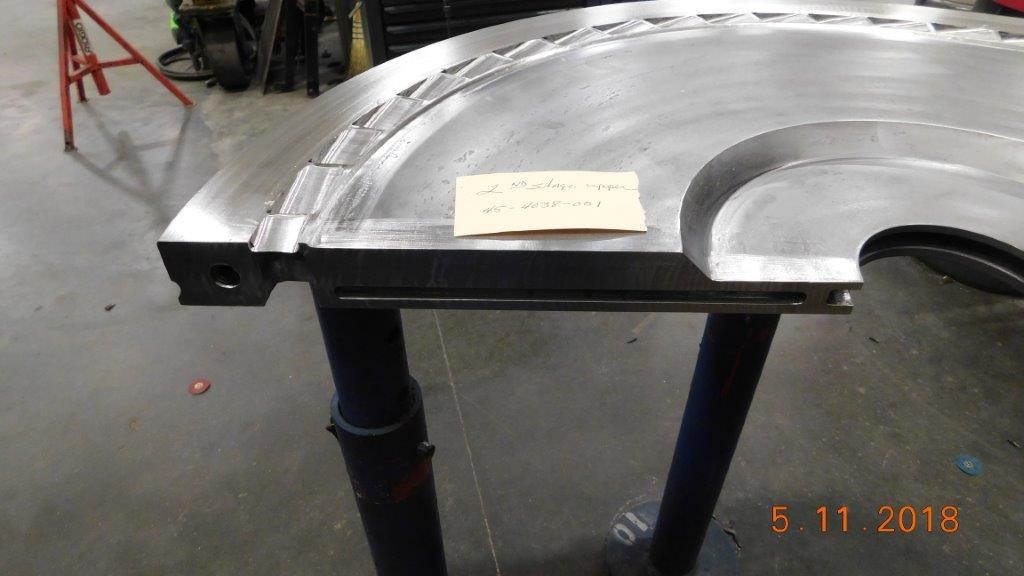 Finished Diaphragm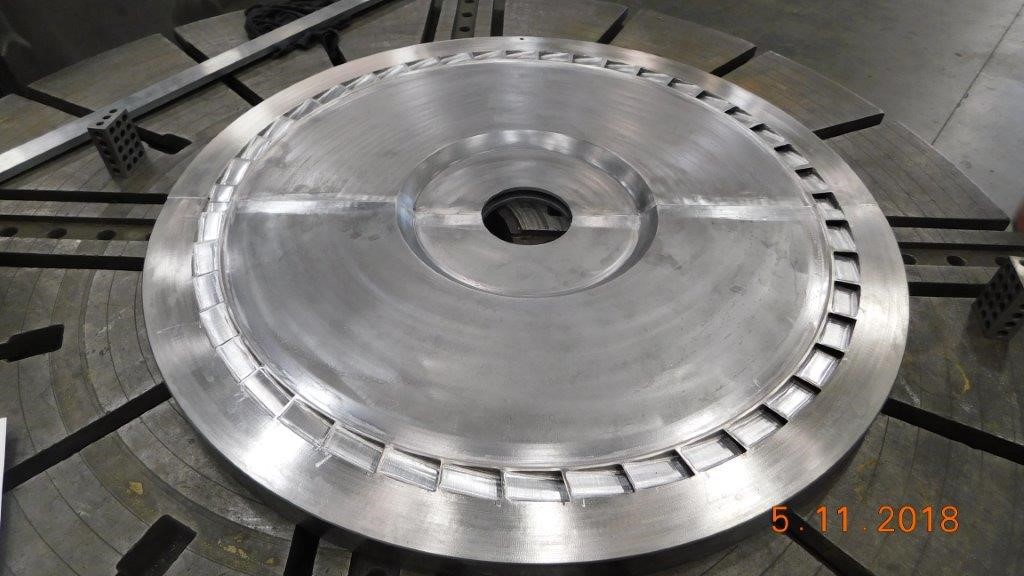 https://www.powerservicesgroup.com/wp-content/uploads/2017/01/logo.png
0
0
Mike.Lake
https://www.powerservicesgroup.com/wp-content/uploads/2017/01/logo.png
Mike.Lake
2018-11-06 14:57:09
2018-11-06 14:57:09
Project Spotlight - Steam Turbine Diaphragm Restoration