With over 34 years of experience performing turbine generator maintenance and repair services, PSG knows what customers expect when it comes to managing an outage.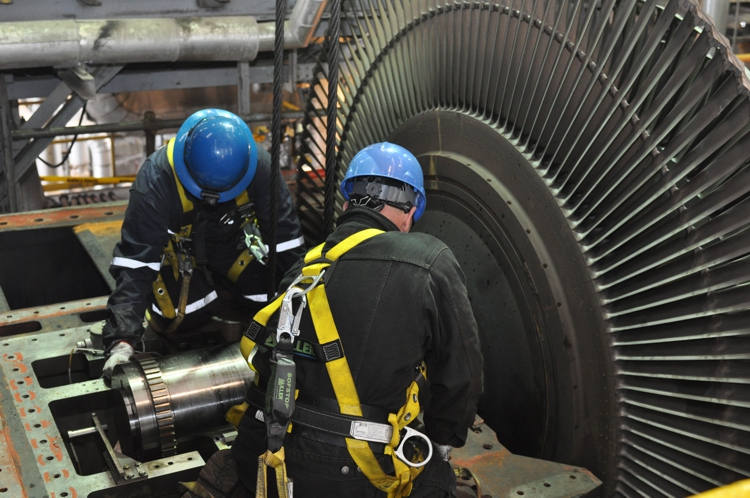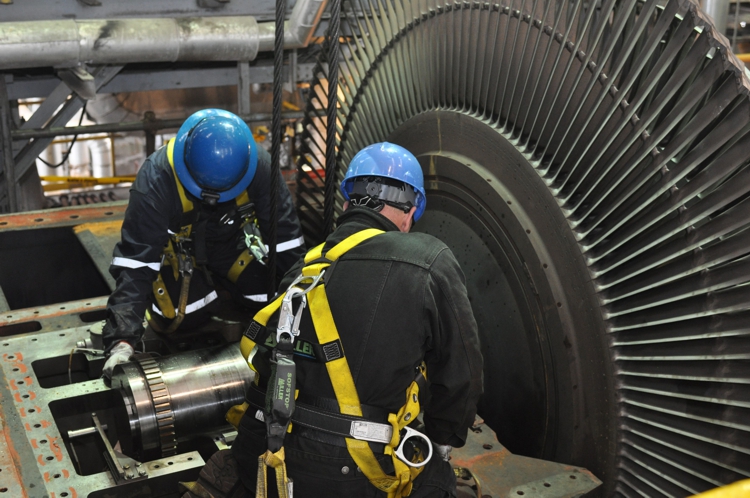 Above and Beyond
A PSG inspection is more than open, clean and close.  Our quote includes all of the work implicit to your Statement of Work to achieve a comprehensive inspection – minimizing Change Order surprises.  We examine every relevant aspect of the power train.  We perform meaningful measurements of components and clearances and record multiple measurements at each location.  Recording this extra data allows us to better identify potential problems and enables us to establish trends across successive inspections.
We have the right resources and the right people to provide professional and total turnkey outage service. That is, PSG will procure and manage all resources needed to complete your outage, and you can rest assured that our outage scope will be taken care of professionally and efficiently.
When you choose PSG for your turbine generator services, we immediately begin strategizing for your outage with our experienced project teams, our project-specific planning, our learned and tested processes, our customized tooling, and our attitude of safety and customer service.
Planning: PSG can help you plan for your next outage through the development of the workscope, parts requirements, tool inventory and recommendations, and bid documents.
Communication: We understand how important communication is and tend to over-communicate through daily status reports and daily project meetings.
Quality: PSG is so confident in our quality that we can offer a one year warranty of our work, including our PSG contracted suppliers.  This means that if you suspect a deficiency in our work on your outage, we will immediately come out to investigate.  If we find that the problem is our responsibility, we will immediately mobilize all resources necessary to correct the problem, at no cost to you.
If we find damage or deviation to specification, we perform a full assessment to diagnose the root causes behind the symptom and recommend actions to prevent its return.  These recommendations may include operational or maintenance changes.  The goal of our comprehensive measurements and proactive approach to repairs is the elimination of future forced outages.
Trust PSG and our experience in serving any of your power generation needs. Contact us today for more information.


http://www.powerservicesgroup.com/wp-content/uploads/2017/01/logo.png
0
0
Mike.Lake
http://www.powerservicesgroup.com/wp-content/uploads/2017/01/logo.png
Mike.Lake
2020-06-19 14:48:07
2020-06-19 14:50:46
Turnkey Turbine Outages